An Bruloot with Paper Art at Diest !
From 19 May to 18 June 2018, visitors to Diest will enjoy an amazing art festival, with works of art exhibited in shop windows, on walls, on windows... you name it! This exciting street fête - and much more besides – will create an artistic buzz that will metamorphose the beautiful city centre of Diest. Come, look and learn, be amazed, be moved ... be inspired!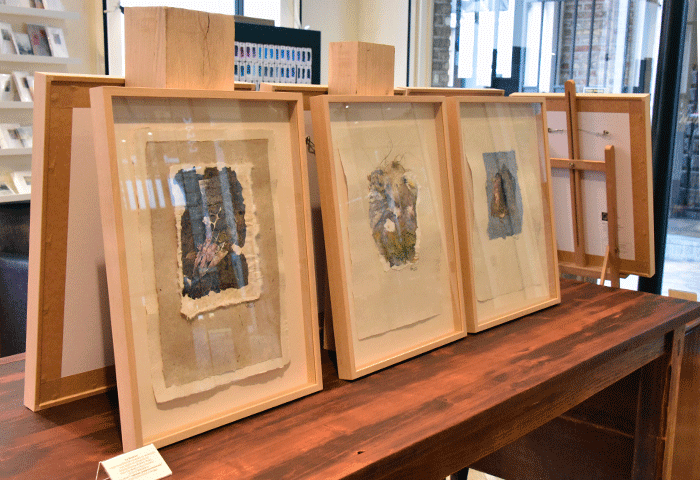 The Sakura FP Gallery will be featuring An Bruloot and of course her paper art. The twelve collages crafted with handmade paper are abstract and fragile yet strong. All the works are stylishly framed and eminently worth a visit. You never know, one of these masterpieces may find a special place in your heart and in your home! Each of them cost €150,-
With this map you will not miss one artist ! All welcome.