Blog
A little frivolous, but stylish and incredibly stunning! Morici pen cases are a feast for the eyes: real wood, high-gloss lacquer, flawlessly lacquered, beautiful colors, with lovely scent, and marquetry at its best. Morici combines contemporary technology with the utmost craftsmanship, resulting in particular pen chests.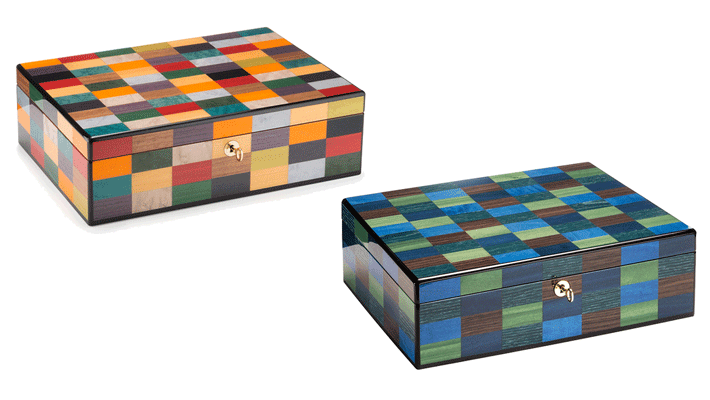 The interior of the pen box, is covered with a thick, beige-colored Alcantara fabric. The large box has ten fixed slots on the bottom and one removable tray for ten pens. It can store any large pen! I've tried them all. (Except for a Danitrio Yokozuna but that is a massive pen.)

Size of the pen slots (l x w x h) large box
Tray: 195 x 22 x 25mm
Bottom: 205 x 22 x 25mm
If you don't have pens like Namiki Emperor or Danitrio Genkai in your collection, the smaller box may be the pencil case you need. The bottom layer (bottom of the box) can hold 9 pens of 160mm, such as Pilot Custom 823, Leonardo Grande, Nakaya cigar, Eboya large, Namiki Yukari Royal, and others. The top drawer fits 9 pens up to 145mm such as Montblanc 149, Pelikan 1000, Platinum # 3776, Leonardo, Namiki Yukari, Danitrio Hyotan, ... The Venezia II is more compact and as beautiful as its larger brother.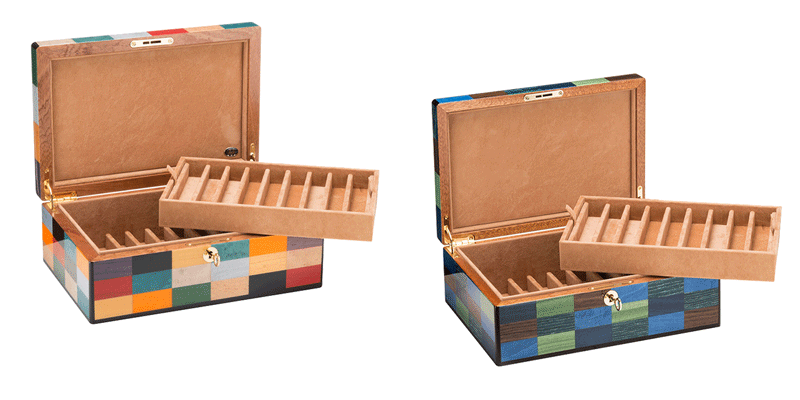 Size of the pen slots (l x w x h) smaller case
Tray: 145 x 20 x 25mm
Bottom: 160 x 20 x 25mm

You can choose these boxes with a glass or wooden lid. We have two colors in stock: cannaregio (blue green) and rialto (multi colored.)
The Montblanc leather collection is already available in our Boutique at Diest. From now on also available in our webstore !

Looking for a real nice dek set ? Something elegant to suit almost every interior ? Graf von Faber-Castel took the time and place to design elegant and timeless desk accessories in Italian calfskin with mirror polished platinum-plated accents. GFVC combined five elementary desk pieces in one marvellous box. Available in an elegant black or warm cognac.