New
04.11.20 * TACCIA AMAIRO RADEN

07.10.20 * TACCIA HYAKKO HISO
Kawari nuri! Five designs limited to 50 pens each.

28.09.20 * SAILOR TAKI-TO-HOTARU
Fireflies, Fireflies, magical Fireflies!

26.09.2020 * MONTBLANC OUTLET

19.09.2020 * NAMIKI EMPEROR SHIJIN LIMITED EDITION
Arriving in October! 

11.09.2020 * MIDORI CALENDAR 2021

04.09.20 * EBOYA 10TH ANNIVERSARY PENS
Last year we ordered the 10th anniversary Eboya Houga large size pens. They are available in four colors and very limited. First come first serve!

04.09.20 * SAILOR MANYOU II INKS
Eight new colors Sailor Manyou II inks. Til end of September we offer them at a special price!

10.07.2020 * TACCIA UKIYO-E INKS
Re-stocked 28 August '20!
When art and ink meet: Taccia Ukiyo-e ink in 16 colors!

09.07.2020 * SAILOR SHIKIORI INK CARTRIDGES
It seems Sailor Shikiori is evolving towards a THEME: inks, brush pens, and CARTRIDGES!

04.07.2020 * KYO-NO-OTO OCHIGURI-IRO
03.07.20 * BLACKWING VOL3 THE RAVI SHANKAR PENCIL

25.06.2020 * SAILOR PROF GEAR SLIM MINI

29.05.2020 * EBOYA BACK IN STOCK
Always a pleasure receiving new stock from Eboya! If you want to read an interesting article about Eboya : SHOKUN-IN, Made in Japan Magazine, by Akitoshi Urayama : "Ebonite fountain pen - EBOYA"

27.05.2020 * NAKAYA DORSAL FIN ISHIME KANSHITSU
DFI Ishime Kanshitsu kuro (black) and midori (green) are in stock!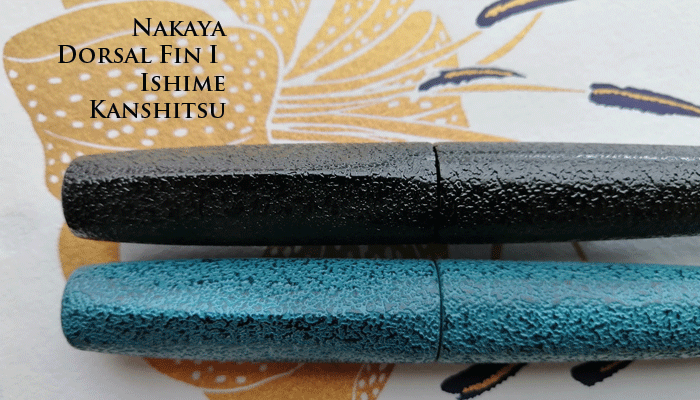 13.05.2020 * CARAN D'ACHE AND SIR PAUL SMITH
When Sir Paul Smith and Caran d´Ache join hands, it gives some fireworks.

06.05.2020 * SAILOR SHIKIORI SPECIAL EDITION JAPANESE FAIRY TALES
A treat! Sailor Shikiori Special Edition Japanese Fairy Tales

22.04.2020 * MIDORI SUMMER '20 STATIONERY
Four new letter pads and envelopes with summer flowers. That's how Midori will celebrate the summer of 2020. Enjoy!

10.04.2020 * DANITRIO GENKAI TAMENURI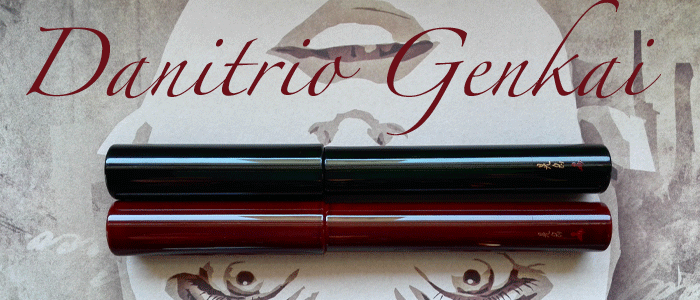 30.03.2020 * GALEN LEATHER NOTEBOOKS
Small notebooks in Tomoe River paper : Galen Leather The Every Day notebook!

19.03.2020 * LOVI NEW 3D PUZZLE CARDS
When times get rough ...  send a LOVI card !

06.03.2020 * NAKAYA NEW STOCK ARRIVED.
We received a new stock of Nakaya pens! 

29.02.2020 * NAKAYA SHU-NURIPPANASHI
We added a new color/finish to our Nakaya range: shu-nurippanashi.

12.02.2020 * KRON LEATHER BOOK COVERS
Mircea from Kron Leather made for Sakura leather book covers to fit the Nanami and Midori notebooks!

24.01.2020 * RECIFE COLLECTOR PEN CASE
Tested and approved it for: Montblanc 149, Sailor KOP, Nakaya long cigar, Nakaya 17mm cigar, Nakaya Dorsal Fin I. It even fits a Nakaya deskpen or three Blackwing pencils.

23.01.2020 * SAILOR REI SERIE WAJIMA AKEBONO

23.01.2020 * PILOT CUSTOM 845
Enonite, urushi lacquer, 18kt duo-tone nib: Pilot Custom 845!

23.01.2020 * SAILOR REI SERIE WAJIMA TAMENURI

23.01.2020 * PILOT CUSTOM 823
Finally available for the European market: Pilot Custom 823!

23.01.2020 * SAILOR REI SERIE WAJIMA TSUGARI SABI-NURI

16.01.2020 * NANAMI RESTOCKED.
New notebooks:  The Crossfield and the Café Note B6 ruled.

18.12.2019 * SAILOR LIMITED EDITION SAMURAI BATTLE OF SEKIGAHARA
The Battle of Sekigahara was probably the most famous decisive Samurai battle that led to the establishment of the Tokugawa shogunate. 
13.12.2019 * SAILOR MANYO INKS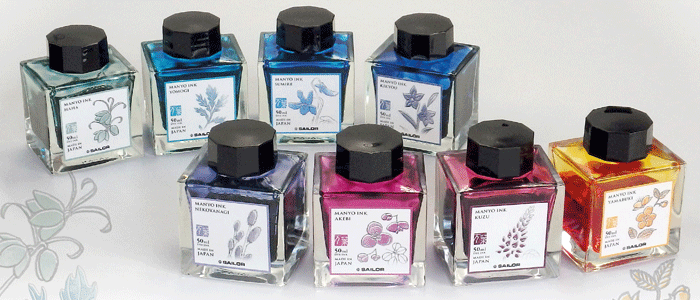 06.12.2019 * LES CRAYONS DE LA MAISON CARAN D'ACHE

06.12.2019 * NEW VIKING NORMA 105 SKETCHING AND WRITING PADS

27.11.2019 * SAILOR KOP TAKI-TO-TOMBO LIMITED EDITION

23.11.2019 * KYO-NO-OTO MOEGIIRO AND SAKURANEZUMI
Fresh green and grey-mouse-pink! new colors for TAG Kyo-no-oto inks!

23.11.2019 * ORIGINAL AND CREATIVE PAPER FROM PEPIN PRESS
Discover sticker books, letter writing sets, creative paper! Pepin Press!
20.11.2019 * MIDORI WINTER STATIONERY

15.11.2019 * LEONARDO GRANDE EBONITE

13.11.2019 * MINOSHI GARDEN A POETIC INTERIEUR OBJECT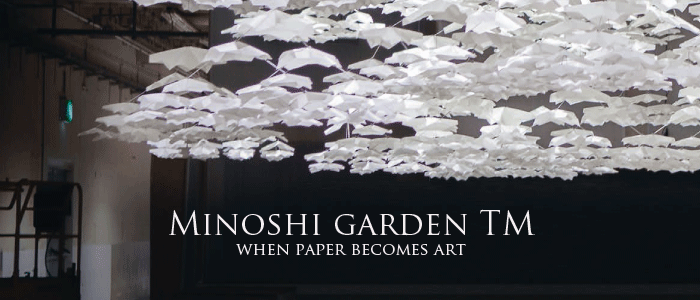 12.11.2019 * BLACKWING JACKIE ROBINSON

12.11.2019 * BLACKWING NELLY BLY

10.11.2019 * LOVI PUZZLE CARDS NEW ITEMS

09.11.2019 * MIDORI TEN YEAR DIARY

02.10.2019 * LAMY SCALA VIOLET

02.10.2019 * LAMY LX MARRON

17.09.2019 * NAMIKI EMPEROR LIM ED "SHOKI"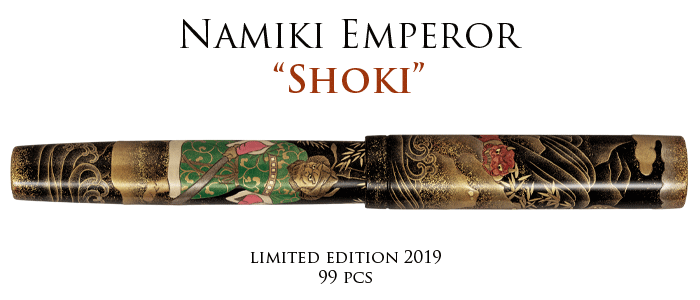 07.09.2019 * PELIKAN SOUVERAN M1005 STRESEMANN
After some production delays, Pelikan finally introduces their next special edition release: The Souverän M1005 Stresemann!

10.07.2019 * NAMIKI EMPEROR MANDARIN DUCK.
Last pen for Europe! In stock!

15.06.2019 * SAKURA NOTEBOOKS HANDMADE BY ANNA JORDI BACH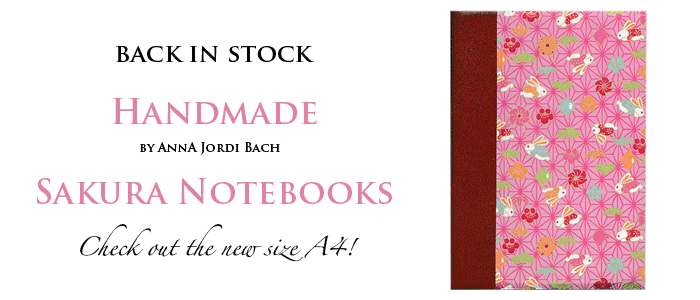 25.05.2019 * LEONARDO OFFICINA ITALIANA

25.05.2019 * NANAMI CAFE NOTE NOTEBOOKS 

04.05.2019 * MIDORI STATIONARY !

13.04.2019 * PENBBS CHINESE INKS !
As of now, PENBBS inks are available at SFPG! In China these inks have been available for years and they were developed, tested, approved and adopted by a large group of fountain pen enthusiasts. 

13.04.2019 * SAILOR KOP EBONITE SILVER TRIM
Not a pen we receive every day this Sailor KOP ebonite silver trim ! We have one in stock.

15.03.2019 * NAMIKI SEVEN GODS OF GOOD FORTUNE LIMITED EDITION
Namiki celebrates its 100th anniversary with a limited edition the Seven Gods of Good Fortune ! Seven artists, Seven Gods, Seven pens ! Only 25 pieces of each pen are offered in Europe. 1 whole set with the same number is still available (for now). Please contact us !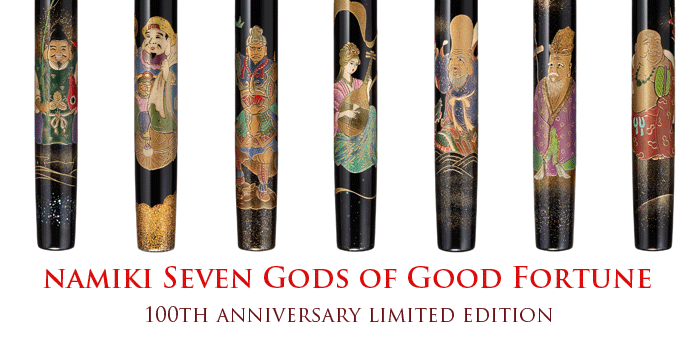 14.03.2019 * SAILOR SPECIALTY NIBS
The Sailor Special Nibs have been restocked. Please e-mail for the correct price !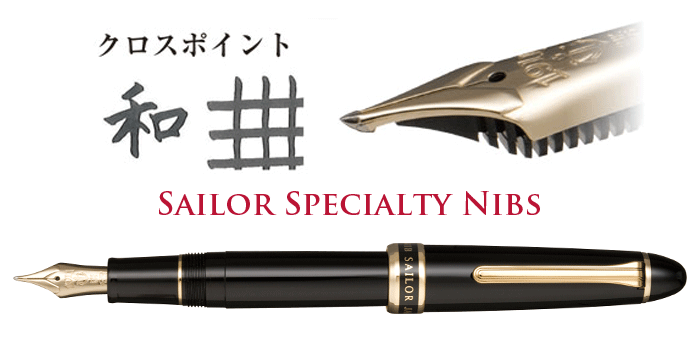 28.02.2019 * SAKURA MAGIQUE : BUNNY BOOK COVER & PENPOUCH !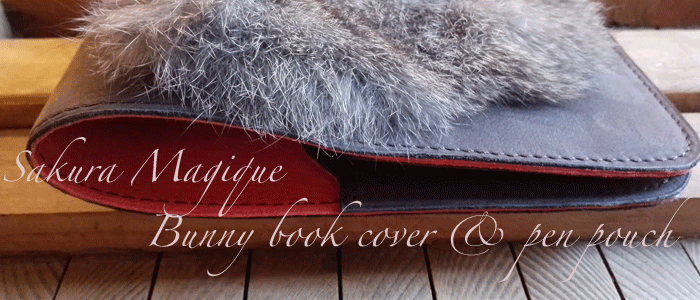 08.02.2019 * SAILOR INK STUDIO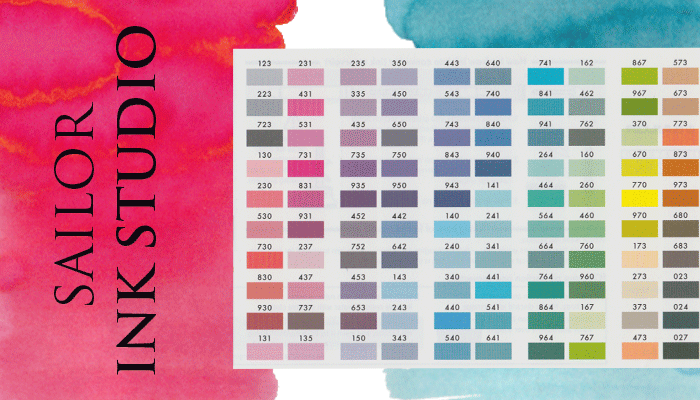 26.01.2019 * NANAMI PAPERS SEVENSEAS
The Nanami Papers SevenSeas notebooks are added to our range ! 480 pages Tomoe River writing pleasure.