New
13.07.2019 * HAKASE CONSIGNMENT !

10.07.2019 * NAMIKI EMPEROR MANDARIN DUCK.
Last pen for Europe! In stock!

04.07.2019 * NAMIKI YUKARI PHOENIX LIMITED EDITION.
In May 2019, the Crown Prince Naruhito has acceded to the throne, and it is in his honor that Pilot Group has created this commemorative fountain pen: NAMIKI YUKARI PHOENIX LE.
SOLD!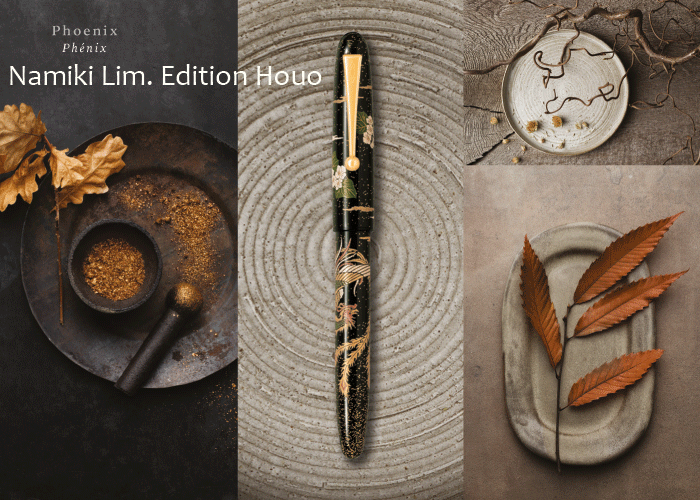 15.06.2019 * SAKURA NOTEBOOKS HANDMADE BY ANNA JORDI BACH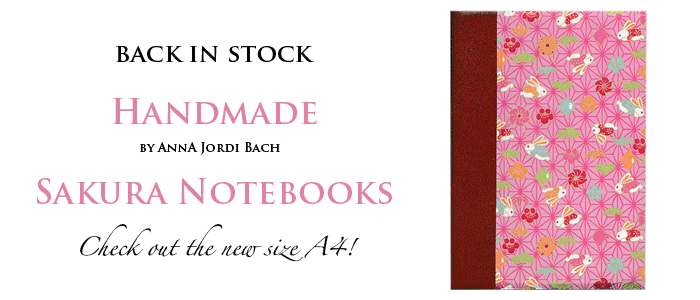 25.05.2019 * LEONARDO OFFICINA ITALIANA

25.05.2019 * NANAMI CAFE NOTE NOTEBOOKS 

15.05.2019 ASC BOLOGNA EXTRA AFRICA
Soon available. Please reserve yours !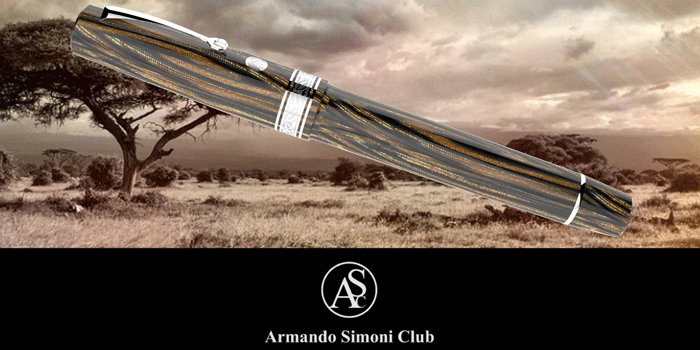 04.05.2019 * MIDORI STATIONARY !

13.04.2019 * PENBBS CHINESE INKS !
As of now, PENBBS inks are available at SFPG! In China these inks have been available for years and they were developed, tested, approved and adopted by a large group of fountain pen enthusiasts. 

13.04.2019 * SAILOR KOP EBONITE SILVER TRIM
Not a pen we receive every day this Sailor KOP ebonite silver trim ! We have one in stock.

10.04.2019 * SAILOR RED SUPERNOVA
Sailor Red Supernova arrived! The pen is a professional gear slim with a 14kt rhodium plated nib. Only 800 pens for the world. We have a few in stock.

04.04.2019 CARAN DACHE CLAIM YOUR STYLE 849
New : the Caran D'Ache Claim your style 849 ballpoint !

02.04.2019 * PELIKAN SOUVERÄN 600 SE VIOLET-WHITE.
A sparkling new colour : Pelikan Souverän 600 SE Violet-White. Only temporary available. Reserve yours!

15.03.2019 * NAMIKI SEVEN GODS OF GOOD FORTUNE LIMITED EDITION
Namiki celebrates its 100th anniversary with a limited edition the Seven Gods of Good Fortune ! Seven artists, Seven Gods, Seven pens ! Only 25 pieces of each pen are offered in Europe. 1 whole set with the same number is still available (for now). Please contact us !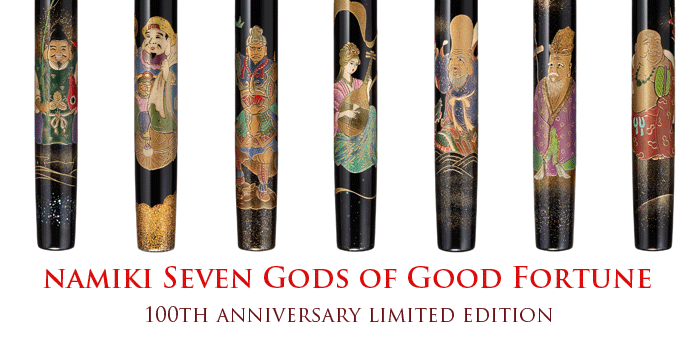 14.03.2019 * SAILOR SPECIALTY NIBS
The Sailor Special Nibs have been restocked. Please e-mail for the correct price !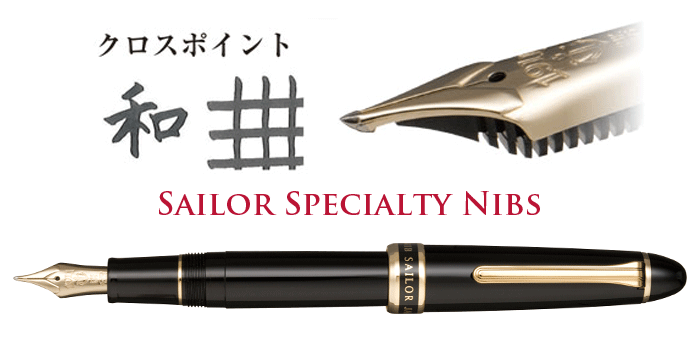 28.02.2019 * SAKURA MAGIQUE : BUNNY BOOK COVER & PENPOUCH !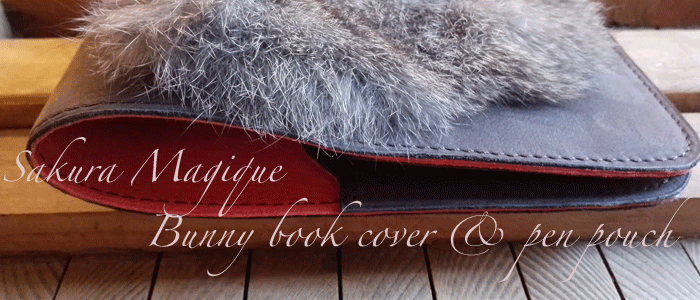 23.02.2019 * EBOYA NEW ARRIVALS !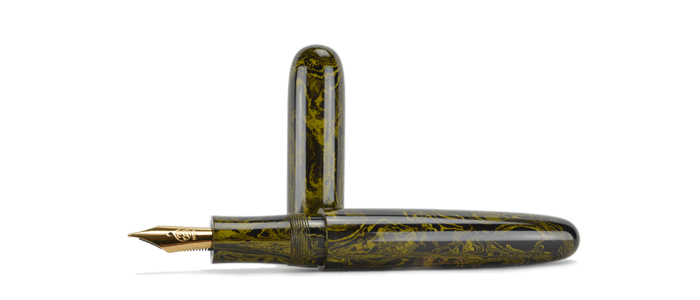 08.02.2019 * SAILOR INK STUDIO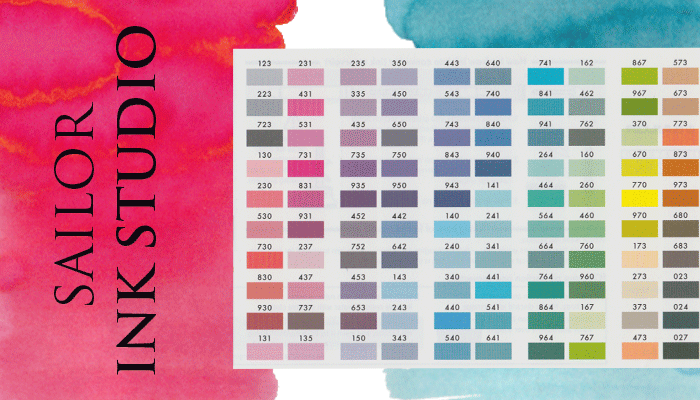 26.01.2019 * NANAMI PAPERS SEVENSEAS
The Nanami Papers SevenSeas notebooks are added to our range ! 480 pages Tomoe River writing pleasure.
02.01.2019 * INK SALE ORGANICS STUDIO AND J.HERBIN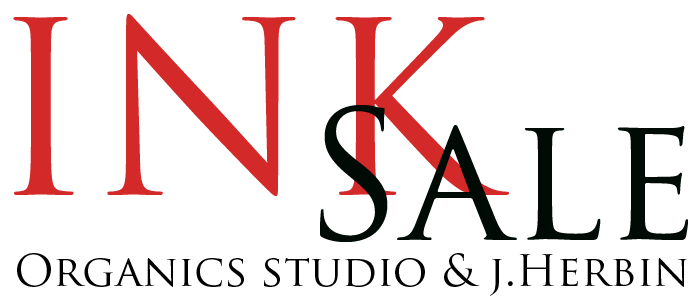 18.12.2018 * BLACKWING VOL.4 THE MARS PENCIL.

14.12.2018 * SAILOR LIMITED EDITION TAKI-TO-HIGUMA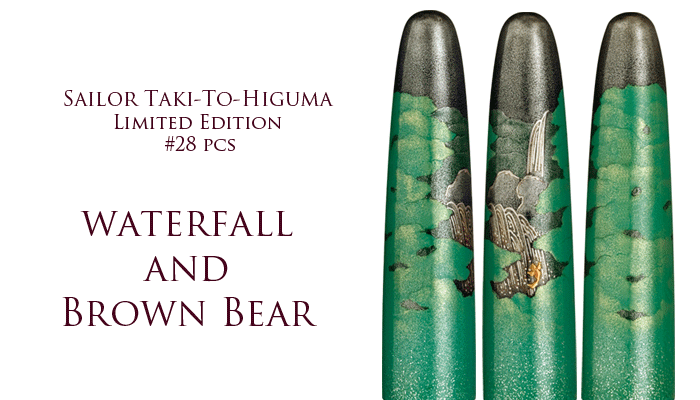 21.11.2018 * NAKAYA TOKI-TAMENURI
Check out the Nakaya Urushi section for al models in Toki-Tamenuri !

10.11.2018 * NICK STEWART CMYK INK KIT.
With this Nick Stewart CMYK ink kit you can make any colour !

08.11.2018 * MIDORI STATIONARY !
Midori stationary is super cute ! In stock.

24.10.2018 * LAMY CRYSTAL INK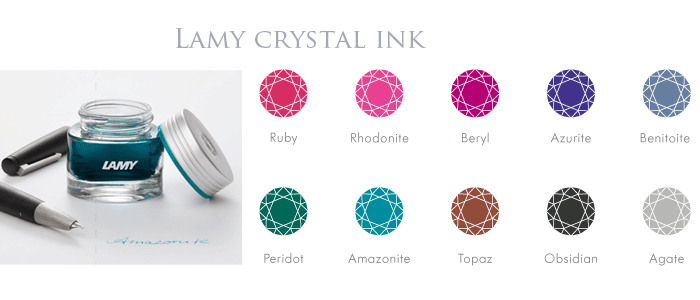 23.10.2018 * PELIKAN SOUVERÄN 800 STONE GARDEN.
Special edition Souverän 800 Stone Garden ! In stock !

12.10.2018 * TRAVELER'S COMPANY DIARY 2019 !

04.10.2018 * LAMY SCALA ROSE !
The Lamy Scala Rose Special Edition. Satin finish soft pink. Sometimes you know this will be a hit ! Available in ballpoint, rollerball and fountain pen.

04.10.2018 * LAMY STUDIO TERRACOTTA & OLIVE.
New colours for the Lamy Studio : terracotta and olive. It's a special edition so limited in time !

12.09.2018 * MONTBLANC M RED !
Here is it is the new Montblanc Marc Newson M in RED !

12.09.18 * HOBONICHI 2019 EXPECTED OCTOBER '18.
Hobonichi Techo Planner, Cousin, Weeks all coming in October '18. Reserve yours !

07.09.2018 * MONTBLANC HERITAGE COLLECTION ROUGE & NOIR SPIDER METAMORPHOSIS.
These gorgeous Montblanc Heritage Collection Rouge et Noir Spider arrived. Available in fountain pen, ballpoint and rollerball.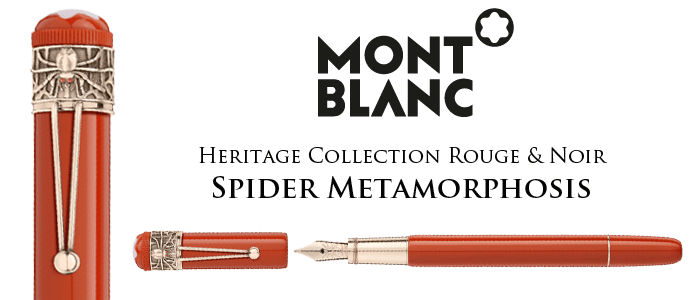 31.08.2018 * MONTBLANC SPECIAL EDITION JOHN F. KENNEDY BURGUNDY
Newly arrived the Montblanc JFK Burgundy !
22.08.2018 * PILOT CUSTOM URUSHI BLACK AND RED.
Both colours are in stock !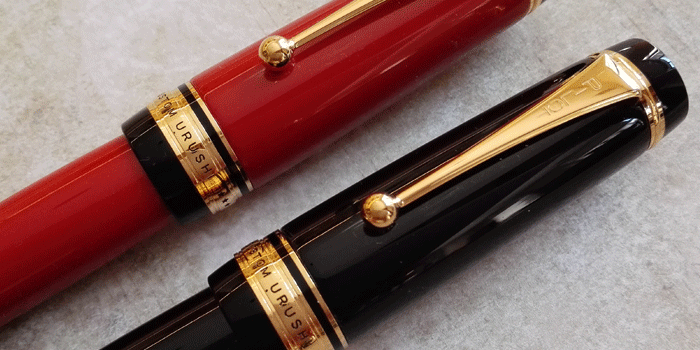 19.07.2018 * KRISHNA INKS ARE CONQUERING THE WORLD
More then 50 colours with shades and sheens to discover.

26.06.2018 * PELIKAN SPECIAL EDITION M805 METAL STRIPED.

07.06.2018 * PLATINUM IZUMO BAMBOO WEAVING.

07.06.2018 * PLATINUM #3776 CENTURY NICE LAVENDE.

07.06.2018 * PLATINUM #3776 CENTURY NICE LILAS.

05.05.2018 * WITH LOVE FROM LOVI !

15.03.2018 * PILOT CUSTOM URUSHI BLACK.
07.03.2018 * KRISHNA INK !

15.02.2018 * PELIKAN SOUVERÄN 600 TURQUOISE-WHITE
Expected in March 2018. The Pelikan Souverän 600 Turquoise-white striped pen. Limited in time.

09.02.2018 * WHISHINGWELL LUXURY CARDS.
Wishingwell is a Belgian luxury card brand that was created by Martine Brodelet. In her design studio in Ghent, where she lives and works, she creates these beautiful illustrations ...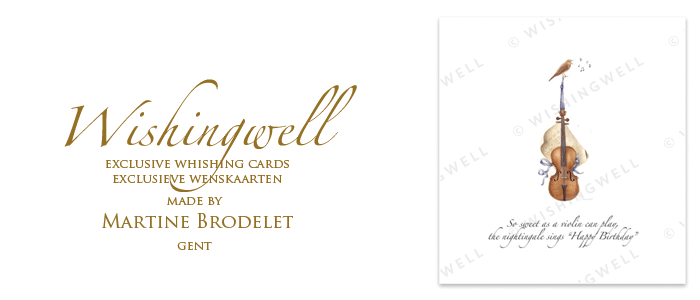 02.02.2018 * ROBERT OSTER SHAKE'N SHIMMY INKS .
The Robert Oster Shake'n Shimmy inks are arriving soon. The 50ml bottles are limited to 100 botlles per colour. We did not buy them all :o)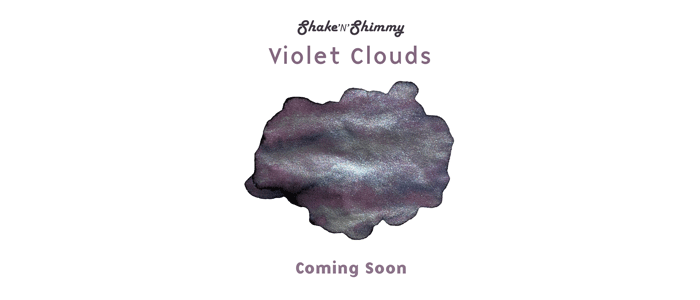 17.01.2018 * NEW PRICES FOR PILOT IROSHIZUKU AND KYO-IRO/NO-OTO INKS !

17.01.2018 * NEW TRAVELER'S REFILL 011 AND 020.

20.12.2017 * FABER CASTELL LIMITED EDITION PENCIL SET.

08.12.2017 * ORGANICS STUDIO INKS
A shelf full with Organics Studio inks.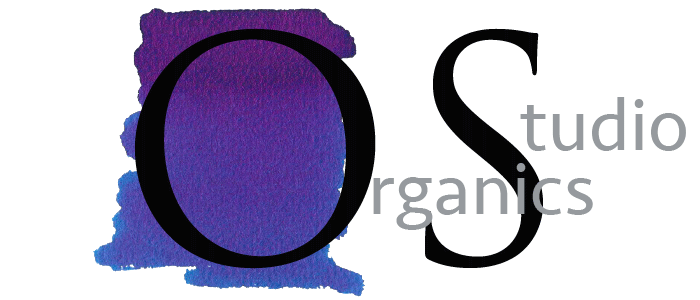 08.12.107 * VIKING 1914 PROFESSIONAL PAPER
Viking 1914 paper pads are manufactured in Denmark. The key to Viking's success is a winning combination of Danish design and the Scandinavian principle of simplicity, beauty and pure lines. Viking 1914 offers professional paper that is excellent for fountain pens and other creative applications.

28.11.2017 * PELIKAN OCEAN SWIRL AND WHITE TRANSPARENT.
Availabe in our Boutique !


24.11.2017 * ASC BOLOGNA WILD DARK SIDE !
Another gorgeous fountain pen. Limited production. Reserve your pen now !

04.11.2017 * THE MAGNIFICENT SEVEN LIMITED EDITION WAHL-EVERSHARP.

21.10.2017 * ARMANDO SIMONI CLUB BOLOGNA EXTRA ARCO BROWN.
A magnificent pen in vintage Omas Celluloid. The Bologna Extra Arco Brown fountain pen will join the Boutique soon. We have a few pens available by the end of November. It is a limited production !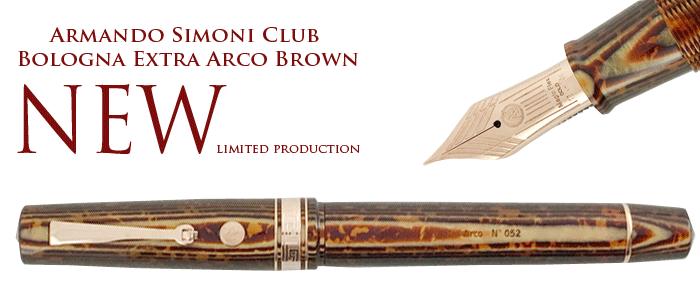 12.07.2017 * SAILOR SUSUTAKE
Sailor Susutake pens are becoming rare even in Japan. To see them back in Europe is exceptional. If you have missed the Susutake before this may be your chance to buy this beautiful pen.

31.05.2017 * NAKAYA NUNO KISE HONKATAJI ARAI SHU.
After eight months finaly in the house the Nakaya Nuno Kise Honkataji in an arai shu colour.
23.05.2017 * PELIKAN SPECIAL EDITION 800 RENAISSANCE BROWN.
Expected for a long time and now he is lying in our pen drawer : the Pelikan Special Edition 800 Renaissance Brown.

10.05.2017 * WAHL-EVERSHARP DECOBAND
The new Wahl-Eversharp Decoband arrived. It is oversized, heavy, well crafted and executed in fine materials. It has a pneumatic filling system and a 14-kt size 8 SUPERFLEX nib. It just writes heavenly. This pen truly is a pen for men ... !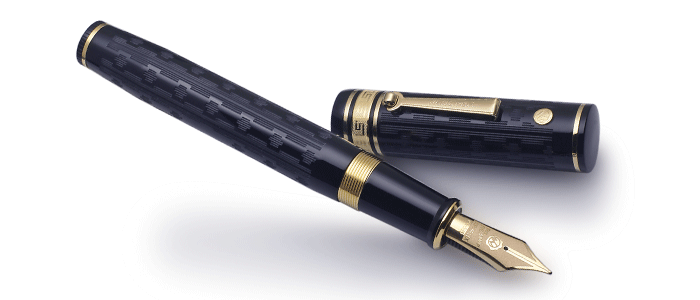 14.04.2017 * NEW ROBERT OSTER SIGNATURE INK !
Eight new colours joined the Robert Oster Signature ink collection : Cherry Blossom, Australian Shiraz, Melon tea, Caffé Crema, Maroon 1789, Rubine, Purple Soul, Australian Opal Mauve !

22.03.2017 * SAILOR LIMITED EDITIION "KAWASEMI" AVAILABLE FROM JUNE 2017.
Kawasemi, Kingfisher. A lovely small bird at the waterside ...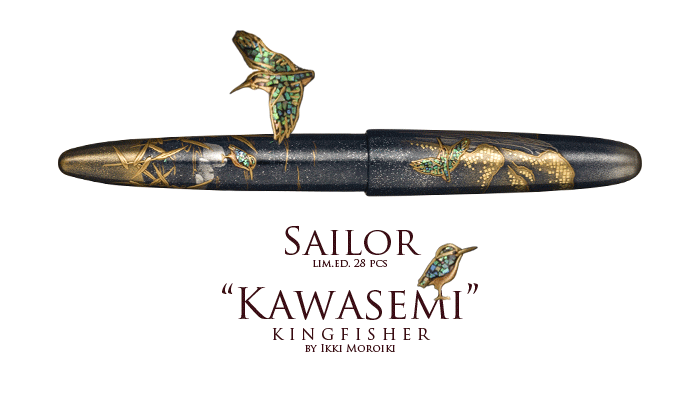 22.03.2017 * RHODIARAMA SOFT COLOUR NOTEBOOKS.
New in our assortiment are the soft cover Rhodiarama notebooks. Lots of colours, literary a "soft" cover, B5 size and dot ruling !

14.03.2017 * BINDEWERK NOTEBOOKS !
We were missing some decorative notebooks with, of course, fountain pen fiendly paper. The German brand Bindewerk fulfills all our wishes : notebooks with fine Fedrigoni paper and covers in particular patterns and colour combinations. Enjoy !

*07.03.2017 AGRESTI COLLECTOR CHESTS HAVE JOINED THE SAKURA FOUNTAIN PEN GALLERY.
Looking for a beautiful box to store your pens, watches, jewelery, or other precious items ? Take a look at the Agresti chests. They are crafted with utmost skill in Italy. They are stunning, functional and made in precious wood such as ebony, mahogany and briar wood. 

04.02.2017 * LAMY LX DELUXE EXPANDED WITH BALLPOINT AND ROLLERBALL.
The gorgeous Lamy Lx Deluxe family is expanded with a ballpoint and rollerball in the already famous colours : gold, rose gold, palladium and ruthenium.

27.12.2016 * PILOT HERITAGE 92 !
The Pilot Heritage 92. A pen to use every day. With the Iroshizuku inks it becomes an everyday favorite !

03.12.2016 * SAILOR LIMITED EDITION "KING LION".
Available by March 2017. Limited Edition "King Lion" #28pcs with Nagahara Cross Point.
23.11.2016 * LAMY LX ! GORGEOUS !
The LAMY Lx is everything she promised : luxury, gorgeous and afordable ! A super end of the year gif ! Available.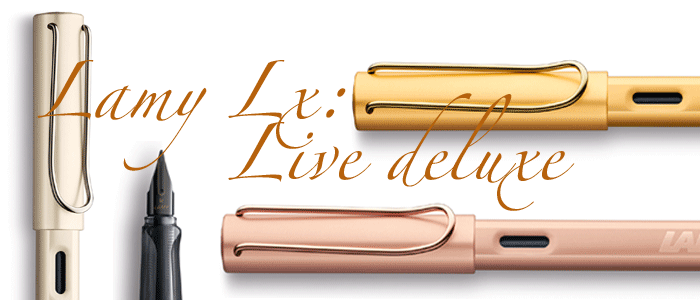 17.11.2016 * NAMIKI HAS JOINED THE SFPG.
Namiki is probably the best known Japanese brand in the world. Refined designs, universal motifs and masterful crafted by the Kokkokai artisans of Namiki. From a daily companion to a Limited Edition each pen is manufactured with utmost care.

17.11.2016 * FABER-CASTELL ART AND GRAPHIC.
The Art and Graphic range of Faber-Castell has been added to our assortiment. All products are available unless otherwise mentioned. Enjoy !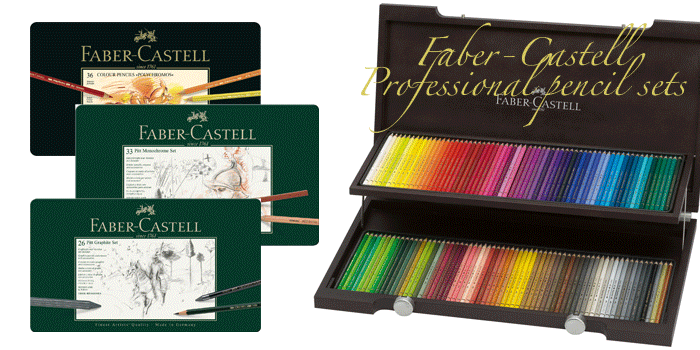 23.09.2016 - SAILOR LIMITED EDITION "KOI-NO-TAKINOBORI"
The Sailor Limited Editon "Koi-no-Takinobori" is the first pen out of four of the Maki-e Collection "Taki-to-Shizen" and limited to 28 pcs worldwide with 21k nib in M or B.  #1 and #3 are now available. With the success of the "4 seasons under the Stars" in mind we believe this collection may find its way to collectors very quickly.

GRAF VON FABER-CASTELL LIMITED EDITION "ALEXANDER & OTTILIE"
Graf von Faber-Castell launched a beautiful limited couple "Alexander & Ottilie". A violet colour for "Ottilie" and hunting green for Alexander. Only 1898 pieces each.

SAILOR LIMITED EDITION "UCHU".
The sixth pen of the Sailor Limited Edition range in a kawari-nuri technique is the "Uchu". It invites you to the endless "Cosmos". Wataru Kurotobi-san expressed the univers by using a hakeme-nuri technique. This pen, limited to 33 pcs, is the King Of Pen with 21kt gold nib in M or B.

SAILOR LIMITED EDITION "YOU-KOU".
Wataru Kurotobi-san crafted this exceptional yellow fountain pen. He has drawn inspiration from his studies and captured a variation of colour, light and shades of the life-giving "Sunlight". Yellow urushi (a rare colour) with gold leaf in a hakeme-nuri technique. Limited to 33 pcs worldwide and available with a 21kt gold nib in M and B.

THE PLATINUM #3776 CENTURY FINALY IN THE BOUTIQUE.
The Platinum #3776 Century is one of Platinum's prides. The number 3776 refers to the heigth of the Mount Fuji, the highest mountain in Japan. The #3776 was released for the first time in 1978 and since then these pens are synonym for hours of writing pleasure : an elegant shape, the right balance and a super smooth writing comfort !

THE PILOT METROPOLITAN COLLECTION : ALL ABOUT COLOURS.
The Pilot Metropolitan Collection includes a fountain pen, ballpoint and rollerball. Well made Japanese pens in a modern design, available in beautiful colours with decorative ring around the barrel.
SAILOR LE "TSUBAKI-MON" AN ODE TO THE KAMAKURA-BORI TECHNIQUE.
The Sakura Fountain Pen Gallery received a special gast with the Limited Edition Sailor "Tsubaki-Mon" in a Kamakura-bori wood carving technique. Cherished in the East, unkown in the West. A remarkable pen ! So on our request exclusive in Europe #8/10. Available.